"Every picture tells a story, don't it?"
Crazy For You
Fourth in the Mephisto Covenant series, Crazy For You is Zee's story.
After the tragic death of her twin, British concert pianist Euri begins channeling a stranger in America, an otherworldly guy who leads an extraordinary life and shares her deep love of music. She hears him play, listens to his thoughts, knows his loneliness, and understands his yearning for love and acceptance. She's simply not sure if Zee is real, or a construct of her mind, so when she's given an opportunity to tour America, Euri jumps at the chance. Already half in love with him, she's overjoyed to find Zee in real life, but becomes frustrated with his determination to keep his distance, in spite of how much he wants and needs her.
An immortal son of Hell, Zee is the mad Mephisto brother, plagued by a keen sixth sense that helps in their search for those who've sold their soul to their oldest brother, Eryx, but is a curse to Zee because his mind is an open door to the pain of humanity. He's known all of his life that he will never have a mate, even if he found an Anabo meant for him. She might be born without Original Sin and have the ability to love a son of Hell, but she would never be happy with him. He's at times violent, sometimes catatonic, and always oversexed. Worst of all, he has dreamed, every single night for a thousand years, of a tall blonde whom he loves and kills. He hates sleep, despises the dream, because it always ends the same. When he begins hearing a soft, British voice in his head, he's astonished to discover it's a real girl, an Anabo meant for him, but his elation quickly turns to horror when he realizes Euri is the girl in his dream. The one and only woman who can love him, who can save him, is the one he can never have.
 Coming in December 2014 – For notification on Release Day, please sign up for our newsletter. It's over there on the sidebar. Yes. Right there. I've sent out exactly one newsletter since I set up the newsletter over a year ago. Pinkie swear you won't be inundated. I'll just let you know when the latest Stephanie Feagan book is available. Thanks for stopping by! I hope you love this cover – I sure do! Many thanks to Selina Kolokytha for the beautiful photograph, and Kim Killion for the design.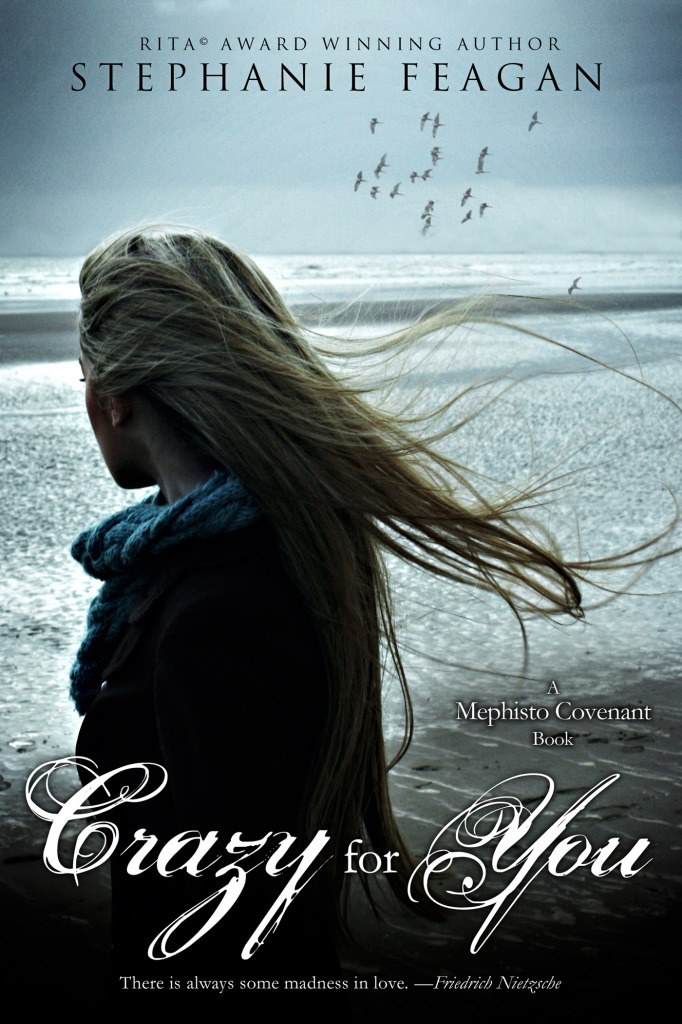 Share